International Liberty
There are three troubling things about the politics of poverty.
First, I frequently grouse and complain that some folks on the left don't actually care about helping poor people. Instead, as explained in my Eighth Theorem of Government,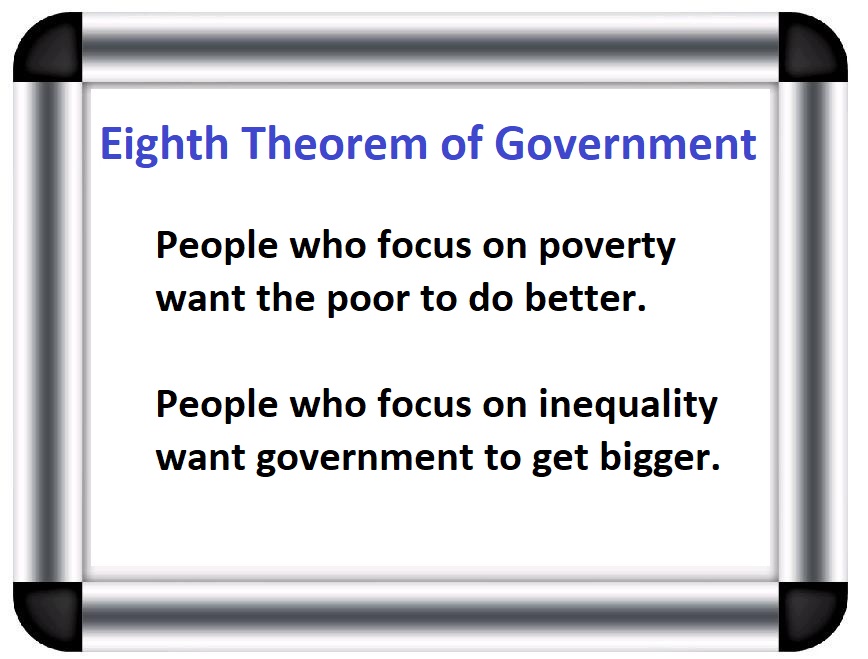 they simply use poor people as props so they can expand the size and scope of the welfare state.
Second, I sometimes speculate that our friends on the left are more motivated by a disdain for the rich than they are by any desire to help the less fortunate (something that Margaret Thatcher observed many decades ago).
Third, some people knowingly (or perhaps in a few cases, unknowingly) lie by asserting that income inequality is the same thing as poverty – even if it means absurd conclusions such as there being more poverty in the United States than in Mexico.
For purposes of today's column, we're…
View original post 411 more words